William McClelland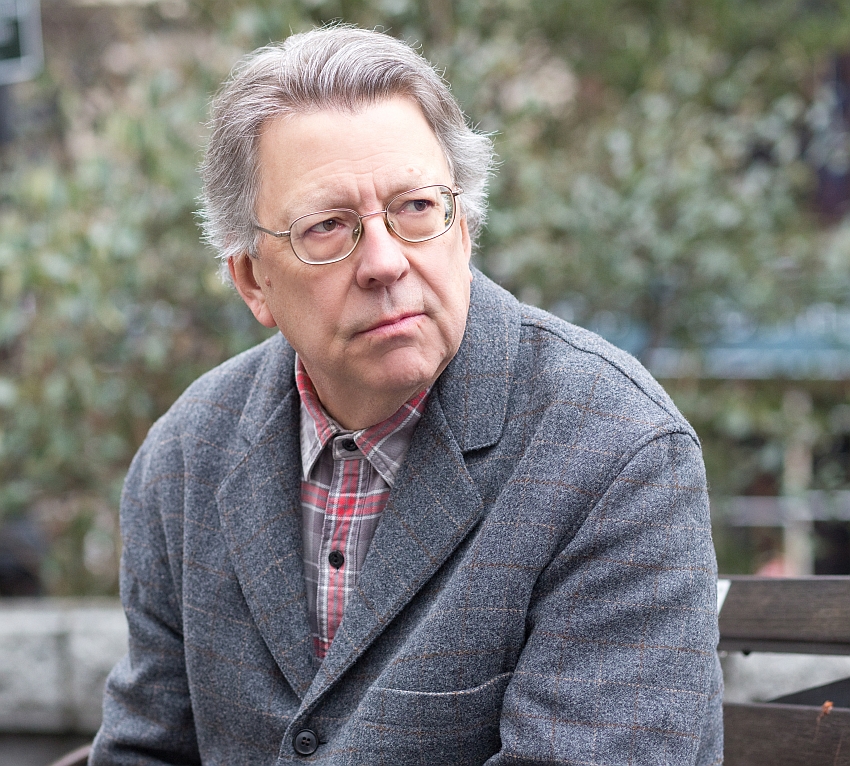 Composer and pianist William McClelland was born in Detroit and grew up near Goodison, Michigan. He studied at the University of Michigan, Interlochen Center for the Arts, the Longy School of Music and Emerson College, and his teachers included David Patterson, Peter Winkler, George Balch Wilson and Nicholas Van Slyck. Acclaimed for his "vivid music," "appealingly direct manner of expression" and "fertile contrapuntal imagination," McClelland has written a wide variety of music in many styles and forms. His recording of choral works on Albany Records, The Revenge of Hamish, performed by William Appling Singers & Orchestra under the direction of William Appling, has received international acclaim.
McClelland's music has been performed and commissioned by organizations throughout North America, and he has been the recipient of grants and awards from Meet the Composer, ASCAP, the Aaron Copland Fund, Massachusetts Council on the Arts, Dance Theater Workshop, the Four Freedoms Awards, Vassar College and others. Groups that have performed his music include: Cerddorion Vocal Ensemble; South Bend Chamber Singers; Harmonium Choral Society; Vox Humana; C4: The Choral Composer/Conductor Collective; William Appling Singers & Orchestra; and Quintet of the Americas, and his music has been featured in concerts and performances at Dance Theater Workshop, Creative Time, P.S.122, the Joyce Theater, the Lower Manhattan Cultural Council, Snug Harbor Cultural Center and at many colleges including Sarah Lawrence College, Harvard University, Columbia University, Queens College (NYC), and the University of Massachusetts. McClelland has collaborated on a number of works with author Ian Frazier as well as projects with the Russian artists Komar & Melamid.
As a performer McClelland gives frequent concerts with his wife, soprano Jean McClelland, in programs of classic American theater songs and his own music. He has played keyboards for productions at the New York Shakespeare Festival, Theatre for the New City, and has premiered works by John Cage, Carl Ruggles, David Patterson, and other composers. For many years, he has also been the leader of and recorded with the New York City swing/jazz ensemble, The Feetwarmers.
McClelland has produced two recordings of early American choral music, including Wake Ev'ry Breath, choral music of America's first native-born composer, William Billings, on New World Records, and Shall We Gather, American hymns and spirituals from the 19th century, on Albany Records. He has also produced recordings by pianist William Appling of music by Scott Joplin and J.S. Bach.
Works: